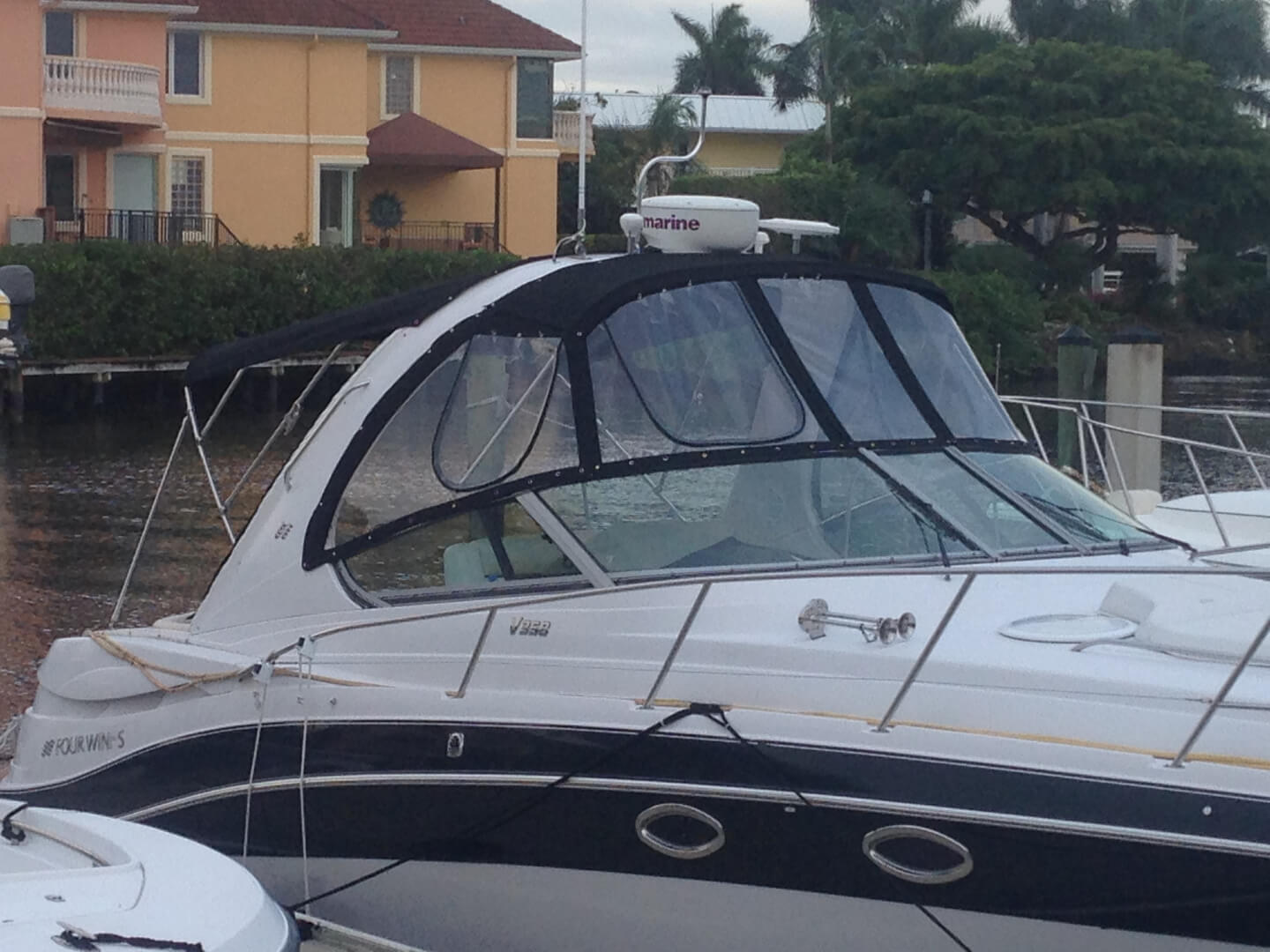 Collaborating With the Best
in the Business
Sunbrella revolutionized the awning industry in 1961 by creating an awning canvas with a substantially longer lifespan than cotton. It has since progressed by leaps and bounds to evolve into one of the premier textile brands in the market noted for a perfect blend of style and functionality.
Today, Sunbrella is an undisputed performance leader in the industry, constantly redefining the boundaries of textile craftsmanship.
Characterized by rich color palettes and an array of textures, Sunbrella's proven performance on water has made it the trusted choice for boaters worldwide. Sunbrella is constantly researching and developing new ways of bringing durability, comfort, and style to the places people live, work and play. For care information, click here.
We partner with Sunbrella to help you upgrade to a superior boating experience. Our products come in a variety of colors and textures to improve the look and feel of your watercraft. We provide Sunbrella fabric by the yard based on color and availability. We offer shipping or pickup for our local customers. Prices vary based on the type of fabric. Please review the Sunbrella page for specific color names and complete our inquiry form for pricing and availability.